The most important event dedicated to Canadian AI. The ALL IN Conference in Montreal.
Last week, Granularity attended the biggest AI conference in Canada. It focuses on bringing leading AI experts, members of the industry, startups, investors and researchers to share their insights on how AI is transforming their landscape.
We're summarizing key use cases from presentations by executives in the retail and manufacturing sectors.
How AI is transforming the Retail Sector - Top Use Cases from ongoing implementations
At the conference, retail executives delved deep into in-flight implementations of AI use cases within their organizations. These candid insights provided a fascinating look into how today's industry leaders are already leveraging AI in their retail operations.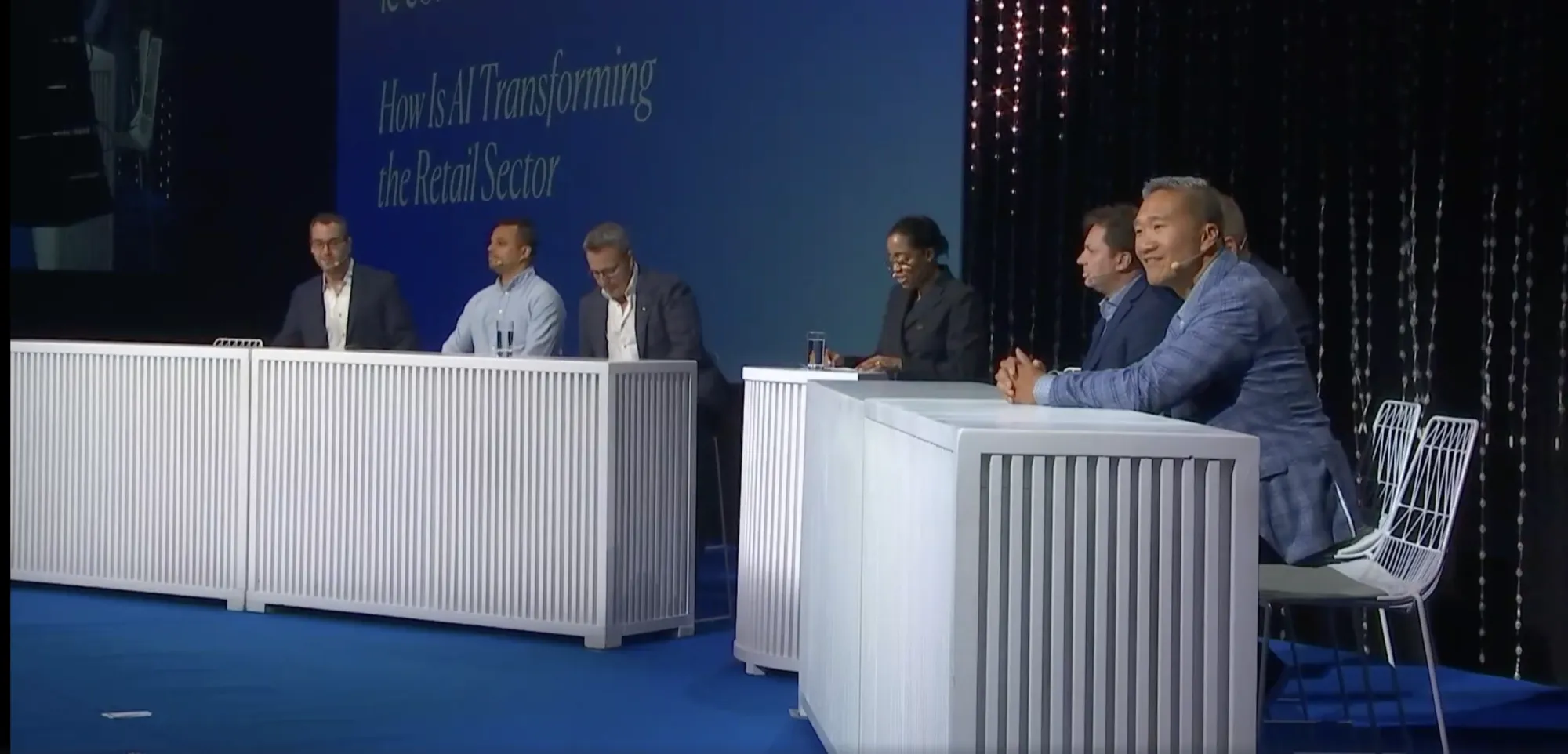 Speakers:
Marc Giroux - Metro Inc., VPE, Chef Exploitation, Alimentation
Gary Bogdani - Unilever, Head of North America Data Science
Matthieu Houle - ALDO Group, CIO
Rex Lee - Canadian Tire Corporation, Chief Information and Technology Officer
Nabil Tayeb - Draft & Goal, CEO
Maxime Cohen - IVADO Labs & McGill University, Scientific Advisor
Optimizing Website Search: We all know the hassle of wading through an ocean of products in online grocery stores. AI's here to toss us a lifebuoy. By enhancing search functionalities, it's ensuring users find exactly what they're looking for—quickly and accurately. No more scrolling endlessly for that specific brand of pasta!
Enhanced Product Naming & Descriptions: Ever noticed how some product names just seem to "click" while others get lost in the shuffle? That's AI flexing its muscles in the background. SEO optimization is undergoing a revolution, with AI not only hyper-personalizing product names but also adjusting them to resonate better with market trends and consumer demands.
Empowering Workers Creativity with AI: The emphasis wasn't just on replacing human tasks but amplifying human potential. The idea , as many speakers including Matthieu Houle from ALDO Group, is to give people "superpowers". By alleviating the mundane tasks (like crunching numbers on Excel), employees can focus more on creativity and strategic tasks.
Location-based Analytics: Ever wondered how stores seem to "know" what you might be looking for? Retailers' AI-driven location-based analytics is a game-changer. By analyzing and centralizing interactions, it shifts inventory in real-time. So, the next time you find that camping gear right upfront during summer? That's AI ensuring your shopping is seamless and intuitive.
Store Layout Optimization: The layout of a store can make or break the shopping experience. Using AI, retailers are now able to map out store designs that ensure optimal flow and highlight trending products. No more aimlessly wandering around looking for the electronics section—it's all designed to be intuitive.
Demand Forecasting: Nabil Tayeb from Draft & Goal and Matthieu Houle from ALDO Group are envisioning the sheer power of AI in predicting market demands. These systems don't just predict but ensure products are at the right place, at the right time, and in the right quantities. The ripple effect? Reduced markdowns, optimized shipments, and a higher likelihood of your favorite product being in stock.
In summary, AI isn't just a backend tool; it's a transformative force reshaping every facet of the retail experience. From how we search for products online to the very layout of physical stores, AI's footprint is undeniable. As the industry continues to evolve, it's clear that those who harness the power of AI will lead the retail renaissance.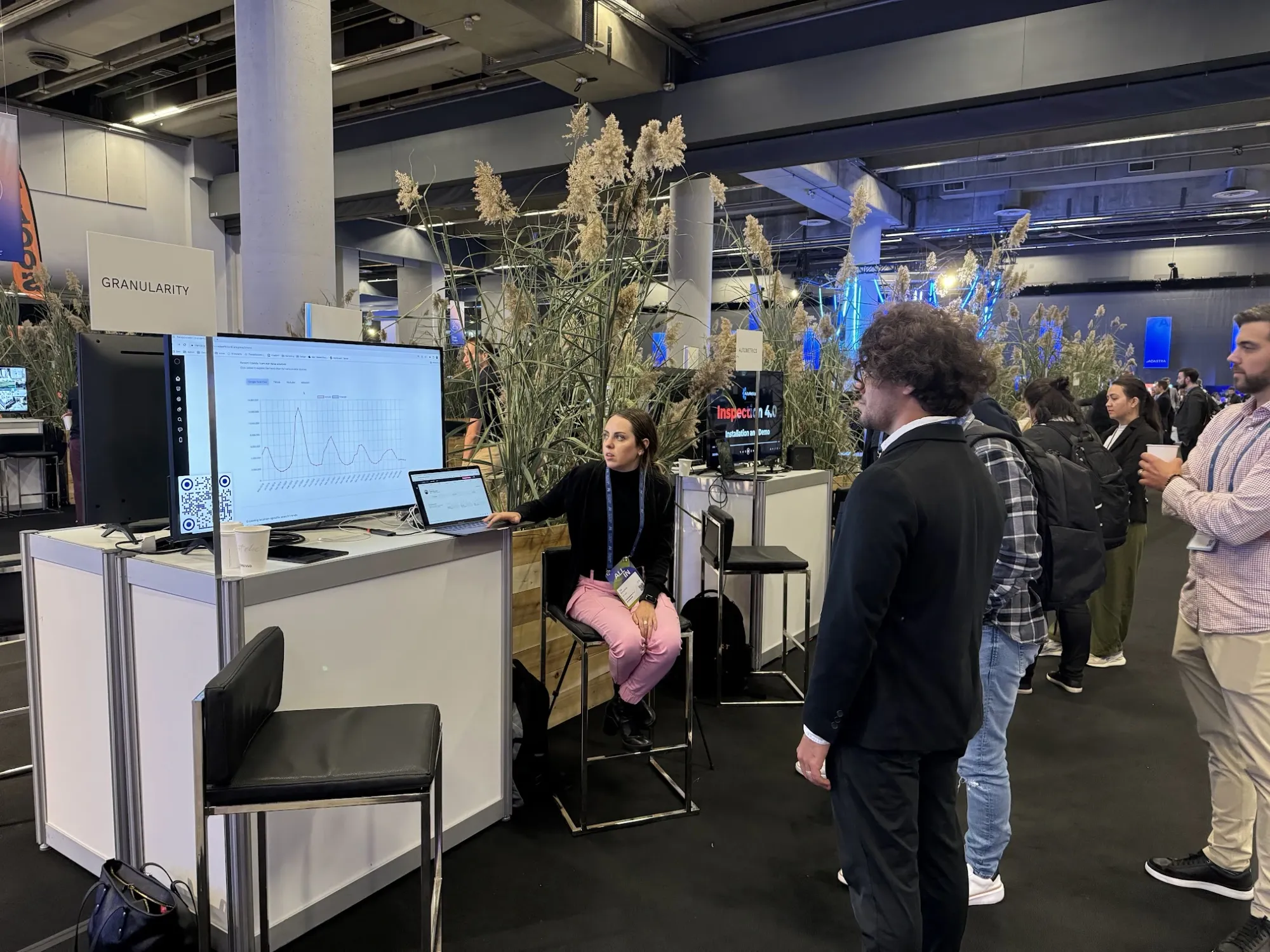 How AI is transforming Manufacturing - Lessons Learned
Phil Desjardins and a panel of other industry experts spoke on their ongoing implementations of AI at their organizations. These are ongoing use cases being implemented, so the learnings they bring are not theoritcal.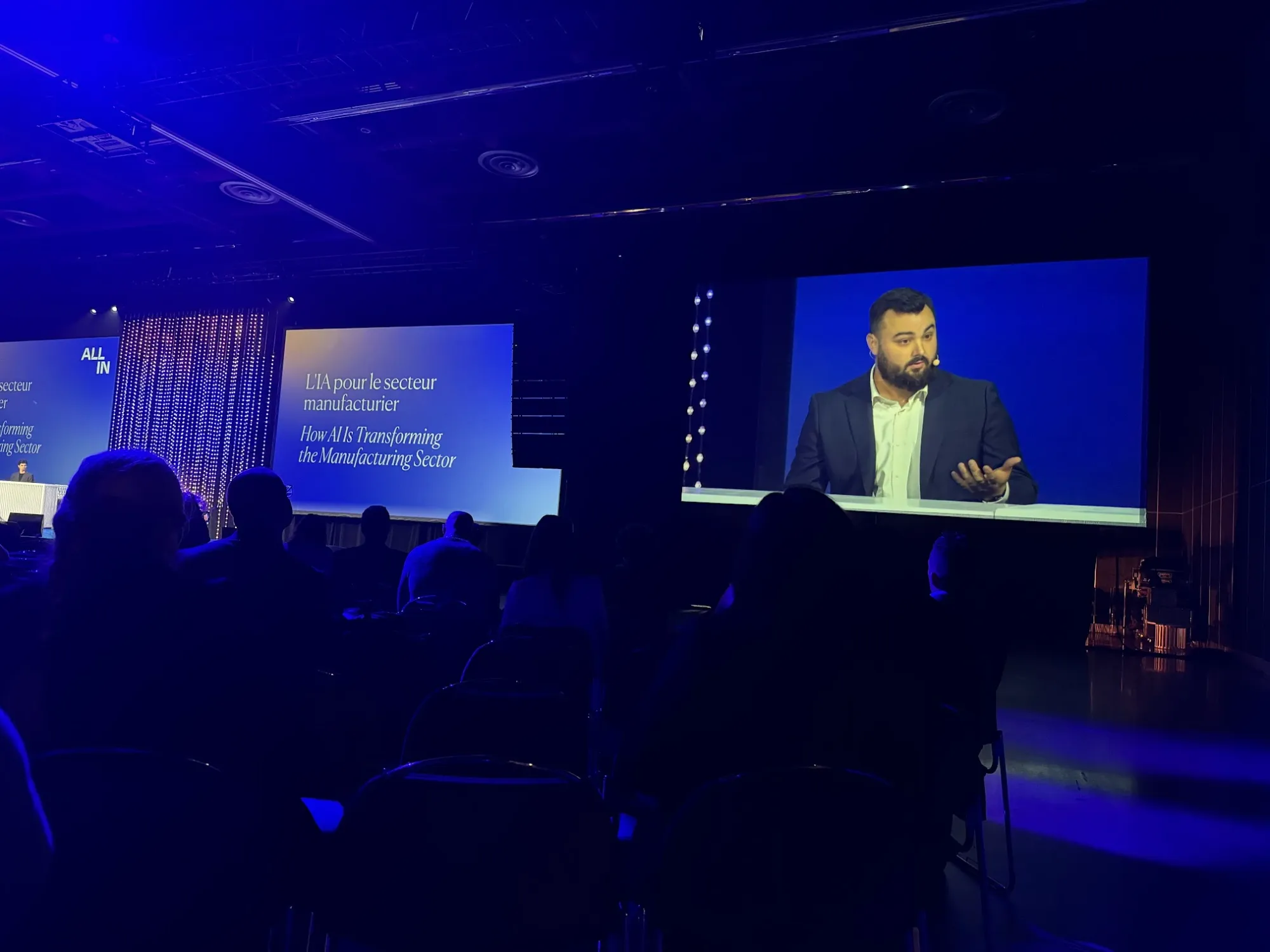 Speakers:
Marie-Claude Coté - IVADO Labs, VP of Data science
Mathieu Laroche - Senior Advisor, Technology Strategy and Transformation
Philippe Desjardins - BRP, Product Owner in Analytics and Applications
Sean Clare - Pacefactory, Co-Founder
Josef Zakowicz - Canvass Al, VP of Corporate Development
Félix Bélisle-Dockrill - Axya, CEO
Loubna Benabbou - Université du Québec à Rimouski, Research Chair of Artificial Intelligence & Supply Chain
Key lessons from ongoing implementations:
Top-down and bottoms-up understanding of the problem: When it comes to AI adoption in manufacturing, it's paramount to embrace both the executive's vision and the on-the-ground insights. As industry leaders pointed out, executives and frontline workers might have contrasting views on AI's role. Especially in intricate areas like demand forecasting, a holistic understanding is essential. Only by involving both sides early and continuously can we achieve the necessary adoption.
For a look into AI adoption strategies, check out Granularity's use cases in AI adoption here.
Deep dive into the core challenges: Before leaping into solutions, it's vital to grasp the problem at its core. Often in the race to innovate, the depth of understanding can get sidelined. However, as many experts emphasized, a superficial understanding can lead to misguided applications of AI. Peeling back the layers, asking the tough questions, and diving deep ensures that the AI solutions crafted truly address the root issues
The data sculpting approach: Data, in its raw form, can be overwhelming. The experts' advice? Treat it like clay. Sculpt and refine it for each specific use-case. Instead of a data deluge, focus on discerning the core issues at hand. When data is honed to echo the actual problems, crafting solutions becomes more intuitive.
Managing expectations: Many leaders brought up a key point - AI isn't a magic solution. Emphasizing the role of change management and the individuals leading this charge, they pointed out that while AI is powerful, it's not a "silver bullet." Setting realistic expectations and managing them effectively is key for smooth AI integration.

Final Thoughts
Thank you SCALE AI for a personal invitation to participate. It's an honor for Granularity to be recognized as one of Canada's top 100 AI startups. We're deeply committed to advancing AI in demand forecasting and data engineering, with a team of experts and advisors always pushing forward. Staying on the pulse and innovative is our mantra.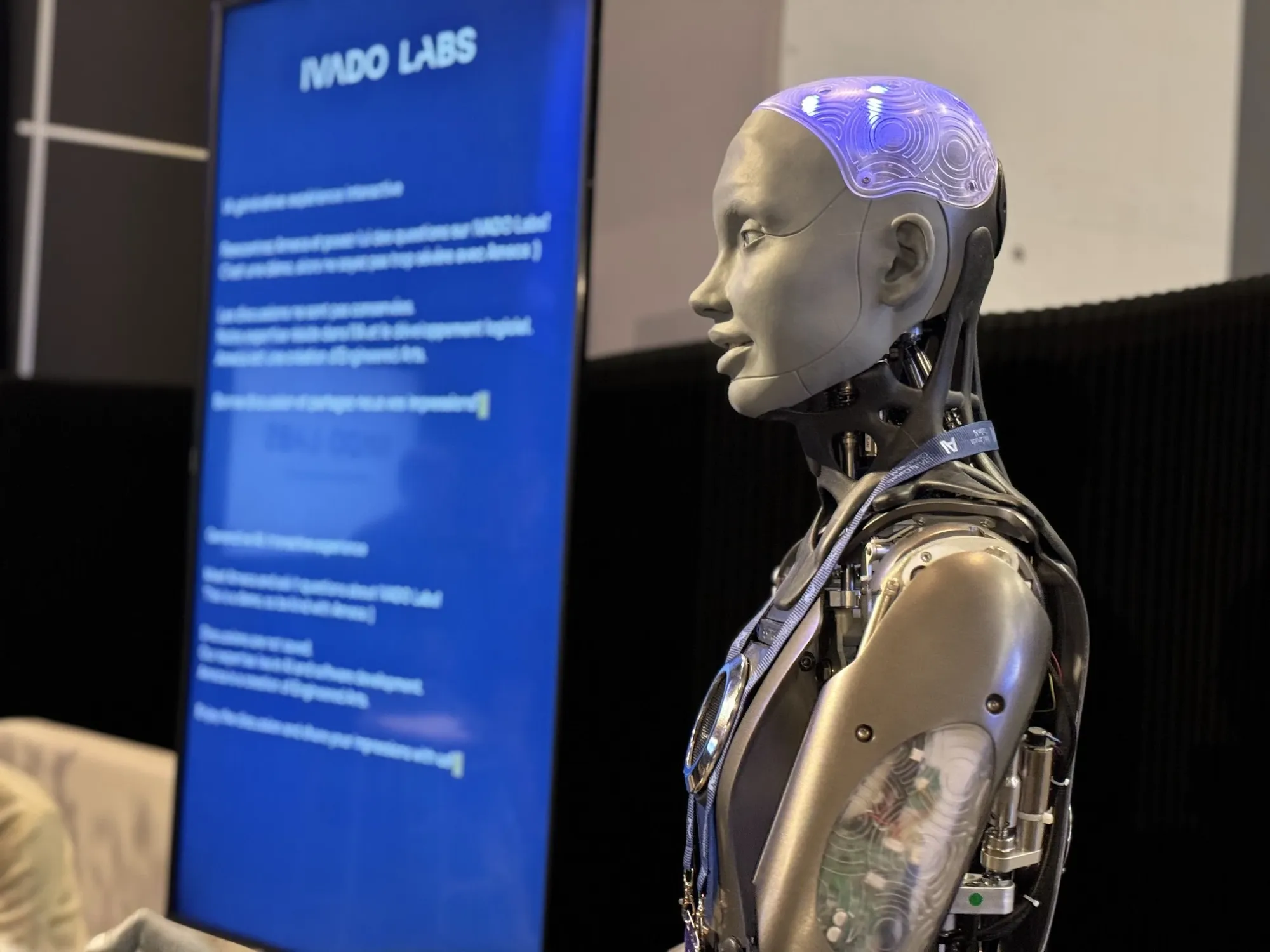 About the Author
Tali Remennik is a Certified Professional Forecaster, certified by the Institute of Business Forecasting and Planning. She is a data scientist working at the intersection of AI, demand forecasting and retail strategy. She is the co-founder of Granularity. Granularity is an AI-powered trends platform AI and data from Tiktok, Instagram, Google and others to predict consumer trends as they emerge.
Learn more about Granularity - trend forecasting using data from Tiktok, Instagram, Amazon and others.