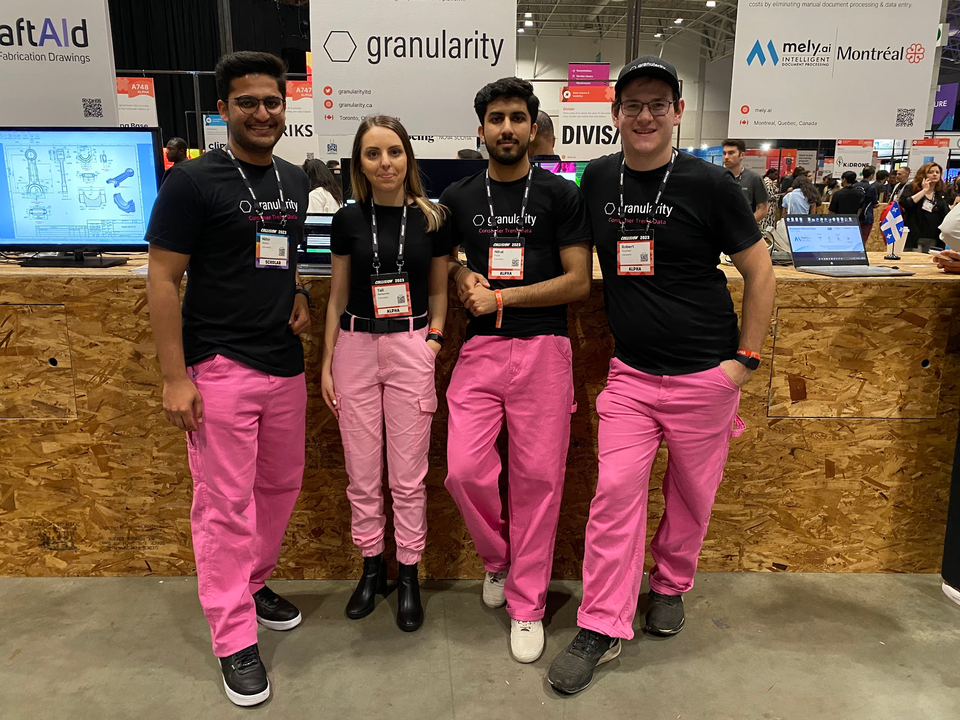 Guest Blog: 5 Take-aways from my first-time@Collision
Attending Collision 2023 was an energizing and unforgettable experience. Through this blog, I'm sharing my top 5 as well as a bonus takeaway!
–- Guest blog by Nihir Mehta, Product Manager at Granularity --
Attending Collision 2023, the largest tech conference in Canada, was an energizing and unforgettable experience. The conference had everything - 40,000+ tech enthusiasts, sessions from esteemed industry leaders, prominent brand showcases, mentorship sessions, top-tier venture capitalists and most importantly, all the startups !!
I had many, many learnings, insightful conversations and memorable experiences and below are my top 5 -
1. Defining your objectives is critical.
Knowing your purpose will anchor your schedule and help you endure the long and tiring three-day event. Whether it's securing funding, marketing your startup, marketing yourself a.k.a networking, or recruiting 😉, having a clear objective in mind will guide your actions and maximize your overall experience.
As I balanced the roles of a Product Manager@Granularity and an MBA candidate@Schulich School of Business, I had two objectives:
  1. Promote Granularity's recently launched Trends platform.
  2. Establish meaningful connections with potential recruiters
2. Preparing in advance is a must-do.
While it may sound clichéd, the importance of thorough preparation cannot be overstated. Preparing in advance can significantly increase the chances of achieving your objectives and elevate the overall experience.
Reach out to people you share interests with, maybe request meetings/coffee chats or make a schedule for the sessions you want to attend and after parties you want to hit.
Also, please remember to include some buffer time in your plan because you never know which conversation will be a potential lead towards reaching your objective. For example, you might meet your future boss or an investor for your startup or even a co-founder; I'm sure you'd want to spend most of your time having such conversations.
3. It is the best event to promote your startup!
With the clear objective of promoting our new product - The Trends Platform, we had the Granularity booth attractively setup on the second day in the Alpha startups area.
Leveraging our own product, we identified a trending item—pink cargo pants—and had our entire team wear them on the booth day. This creative approach resulted in approximately 65% more sign-ups than anticipated.
Additionally, by customizing our pitches based on attendees' interests and needs, we were able to engage potential users more effectively.
Moreover, pitching Granularity to over 100 attendees in just 3 days reminded me of the early days in my career when I used to pitch and commercialize advanced analytics products to CXOs of Fortune 500s, international trade delegates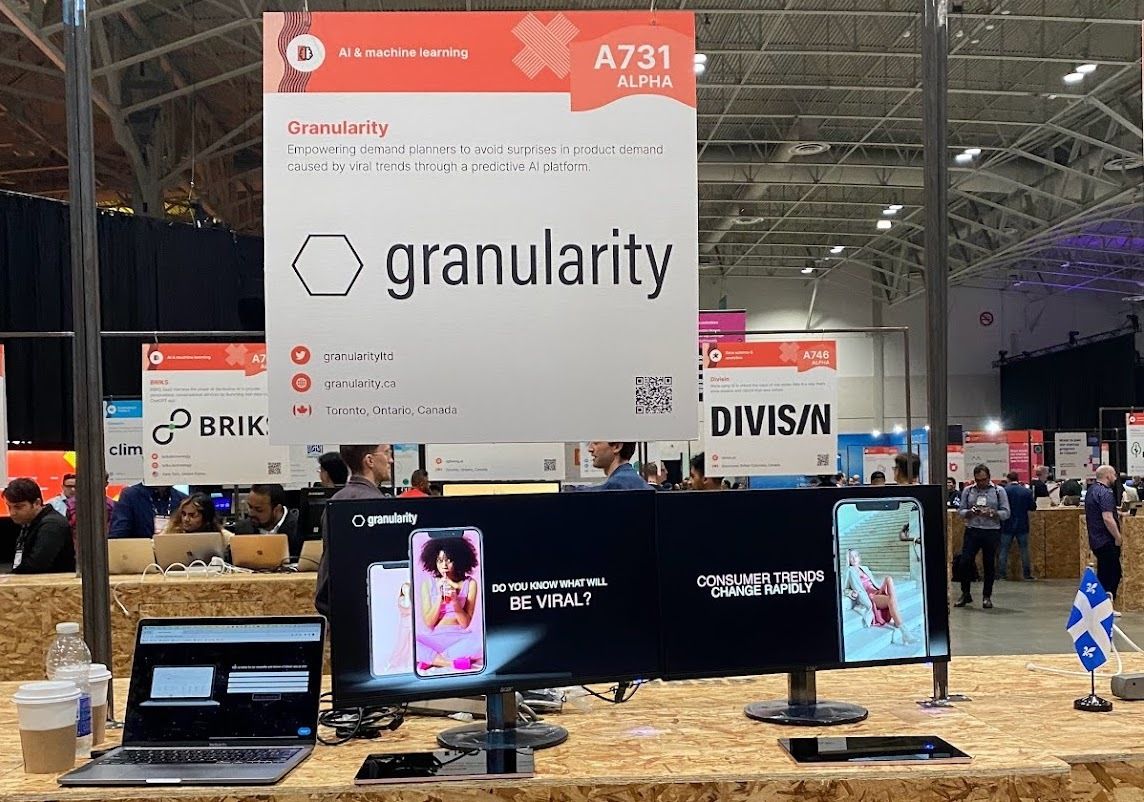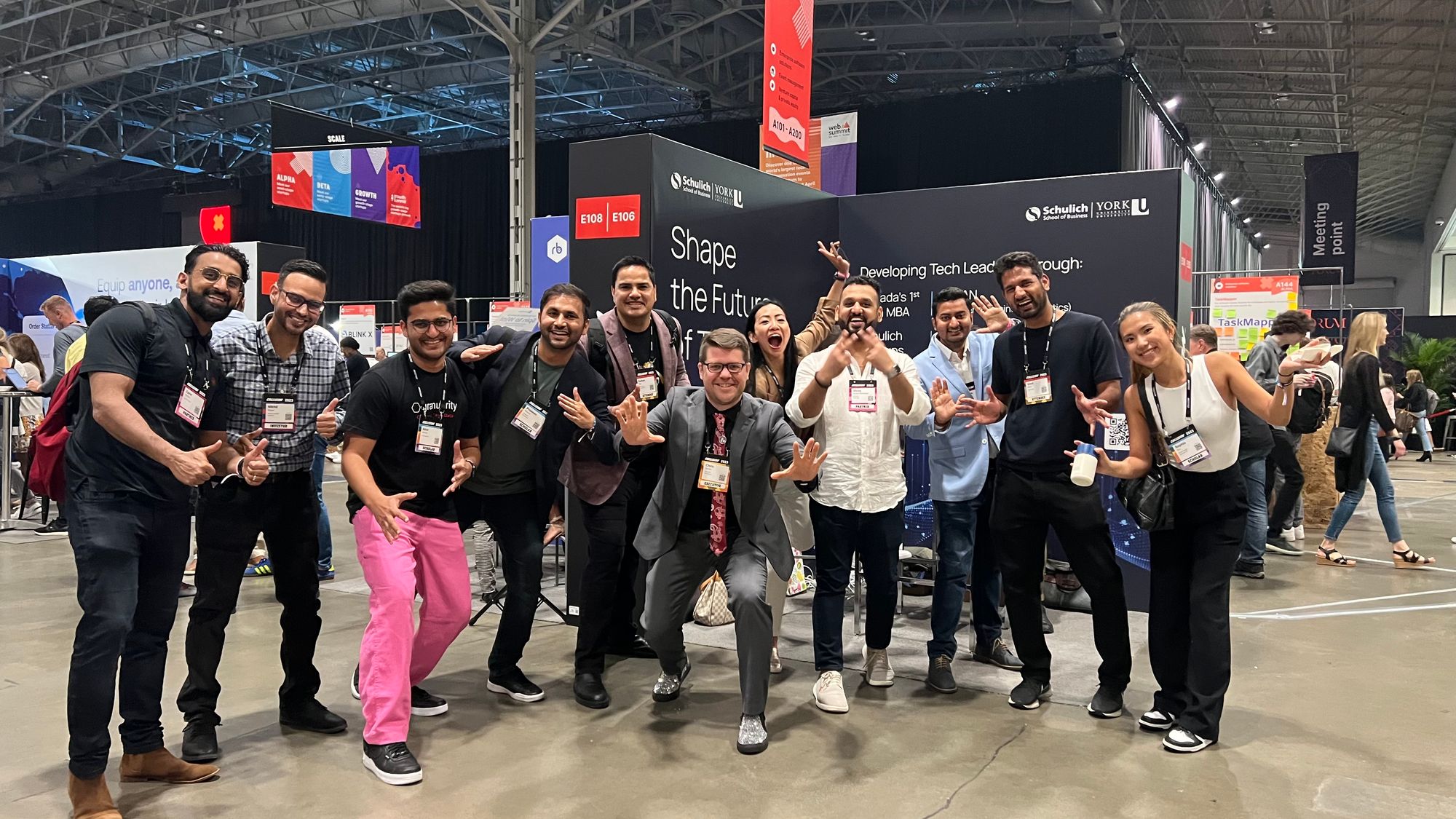 4. The Power of Passes and The Scholar pass advantage
All in all, the kind of pass you have determines the type of people you meet, topics for the conversations, access to different lounges etc., which in turn influence your overall experience.
Holding a "Scholar" pass denoted attending as a student yet attendees were intrigued by our presence as scholars and often wondered whether we were seeking employment, exploring emerging technologies, or pursuing entrepreneurial endeavors.
This curiosity towards my scholar pass amongst the attendees, helped me start conversations and subtly send out the message that I'm looking for employment. In fact, the scholar pass also helped recruiters at the event in identifying 'available' talent.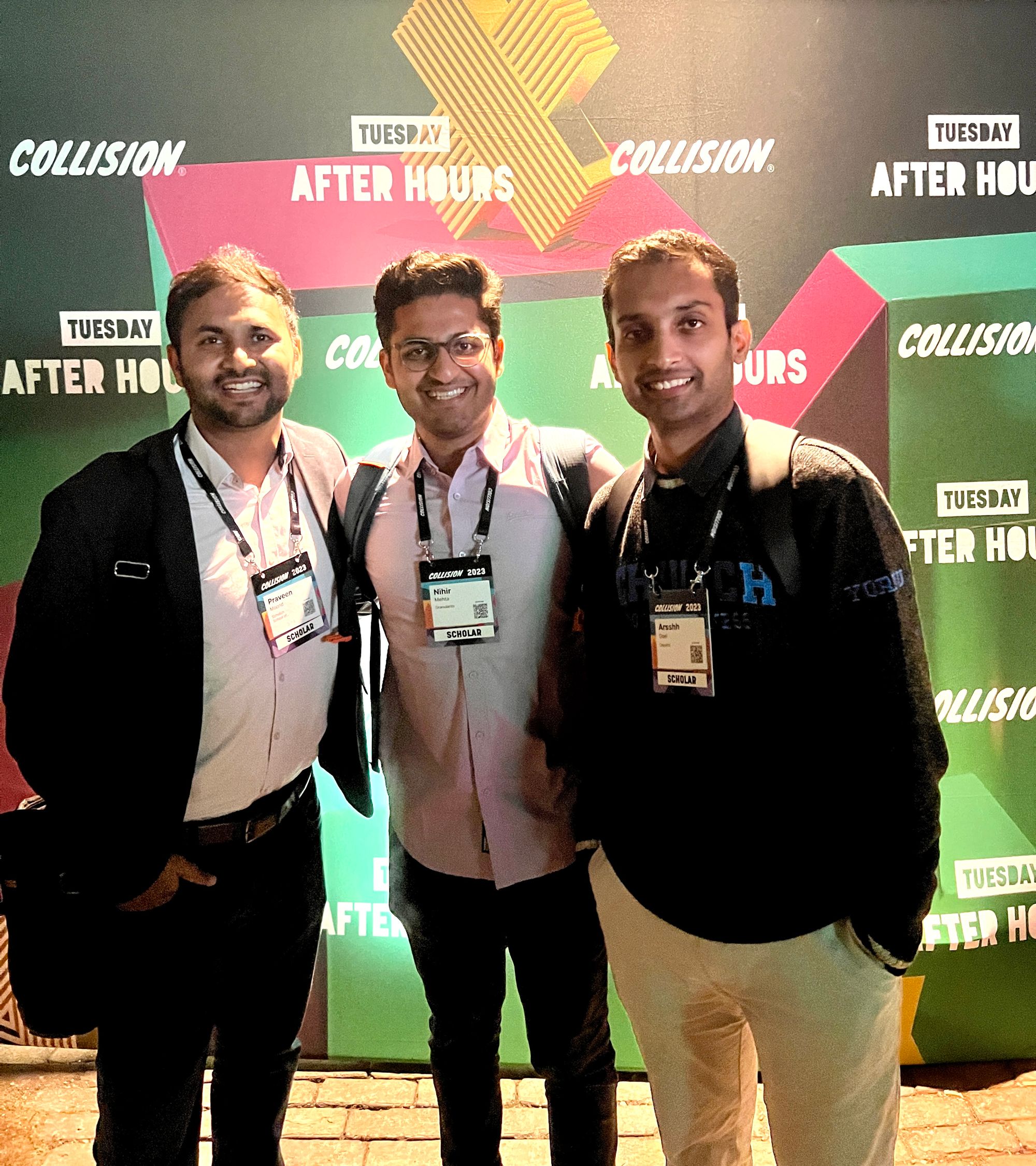 5. Attending the 'After Hours' is as good as being at the conference venue
After-Hours events were a perfect blend of partying and networking.
Partying because the venues, the F&B arrangements and the overall vibes were all fantastic! and networking because everyone was so open and welcoming at these parties that it was super-easy to start a conversation with anyone about anything!  Which I also believe to be because of the fact that everyone there is thinking of doing exactly what you are - NETWORK!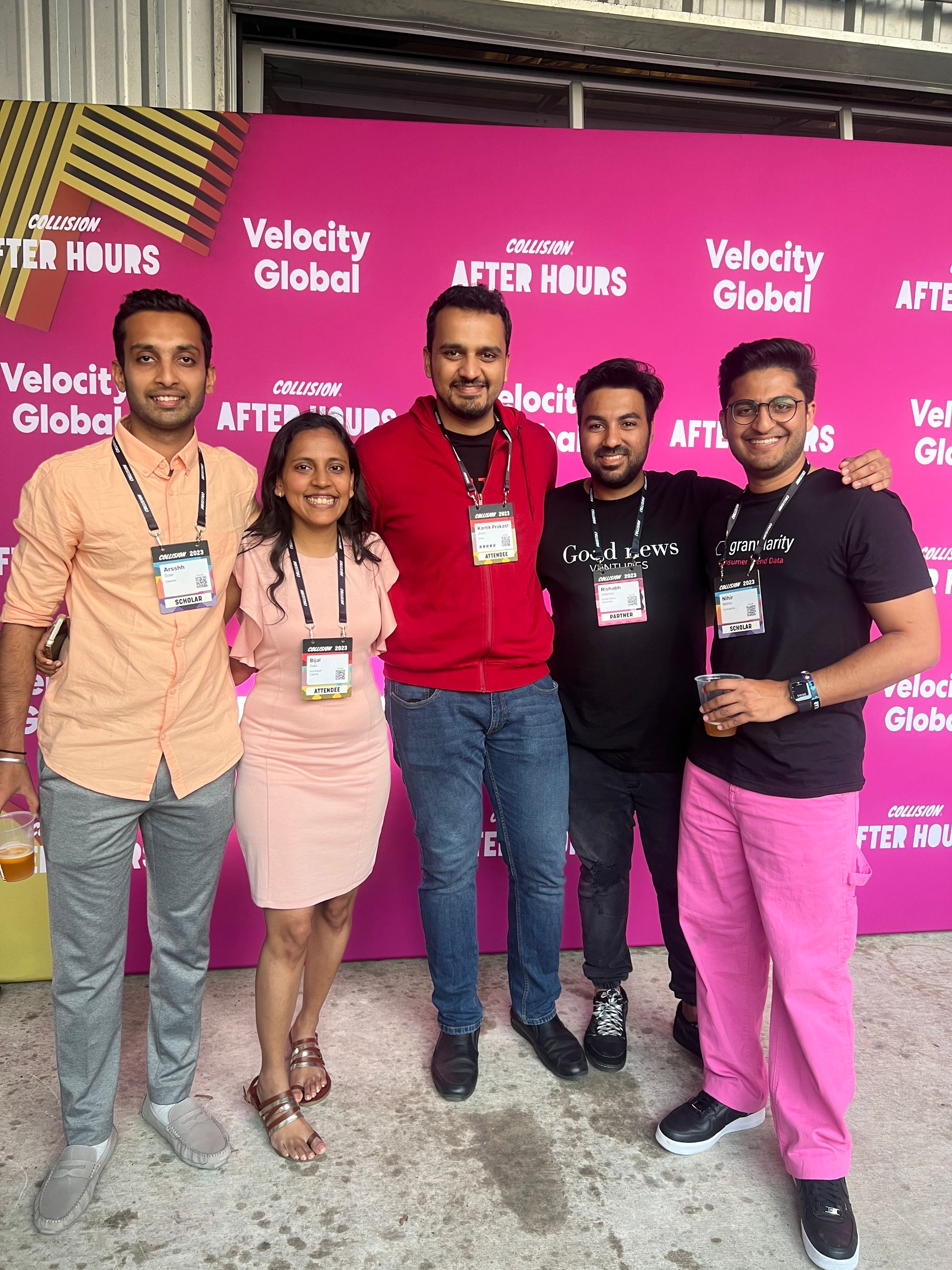 To conclude a Top 5 list like any other, I'd like to mention another big takeaway that totally deserves an honorary mention -
6. Follow-up or be forgotten
A crucial aspect often overlooked is the necessity of up following up with ALL the new people you met because they would have made a lot of new connections too, and might not remember the conversation they had with you. So by sending a simple message expressing that you would love to keep in touch, you solidify the connection and ensure that your conversations are remembered.